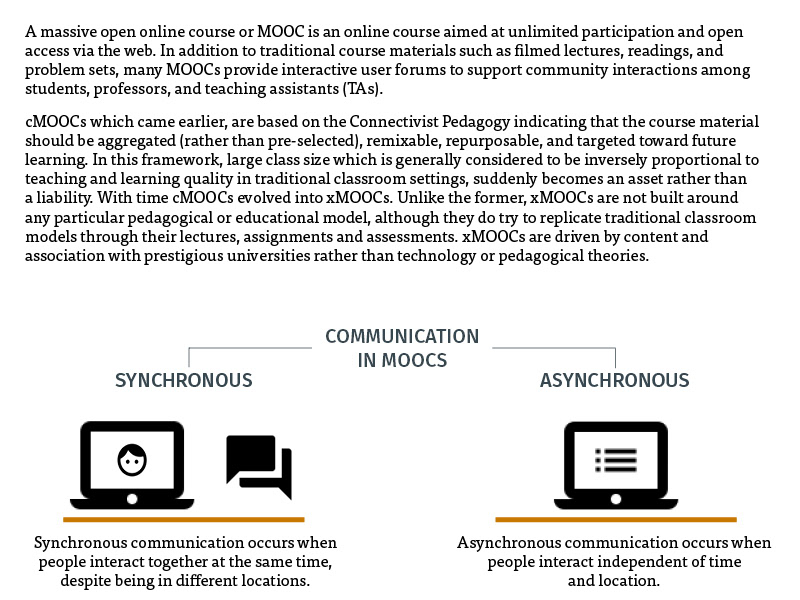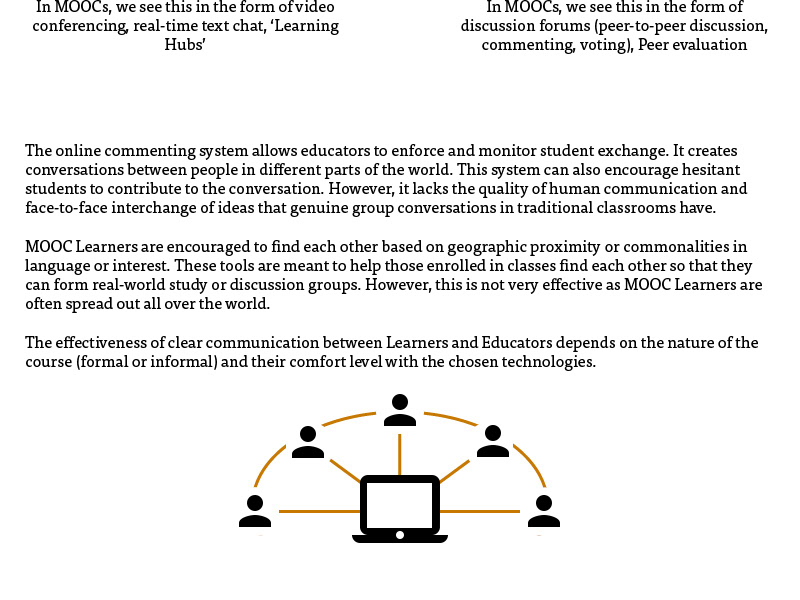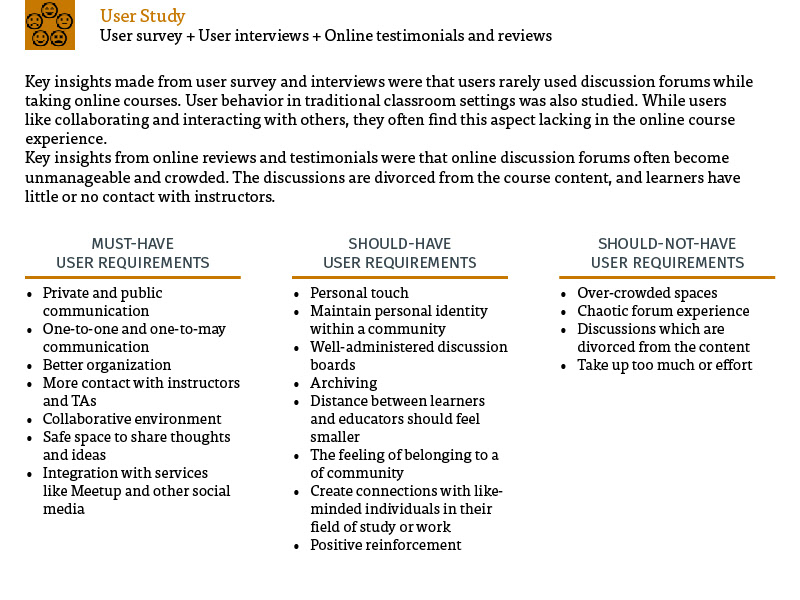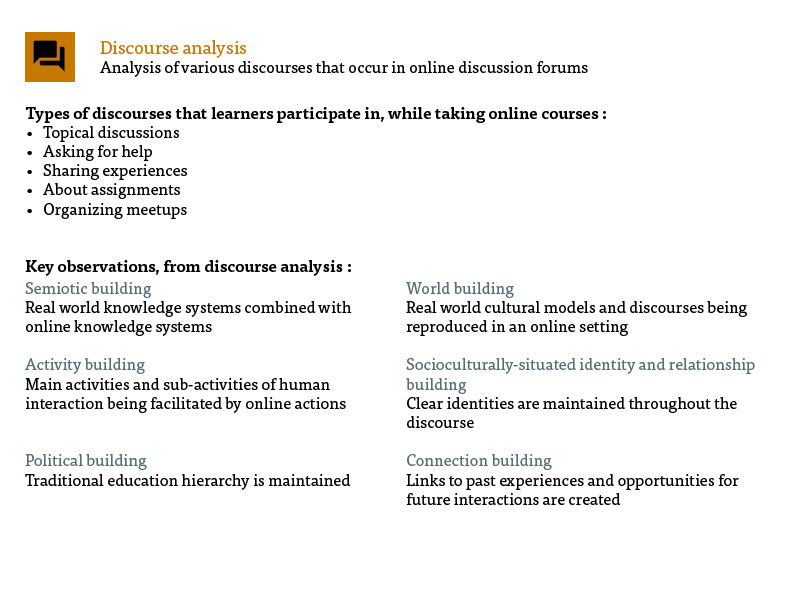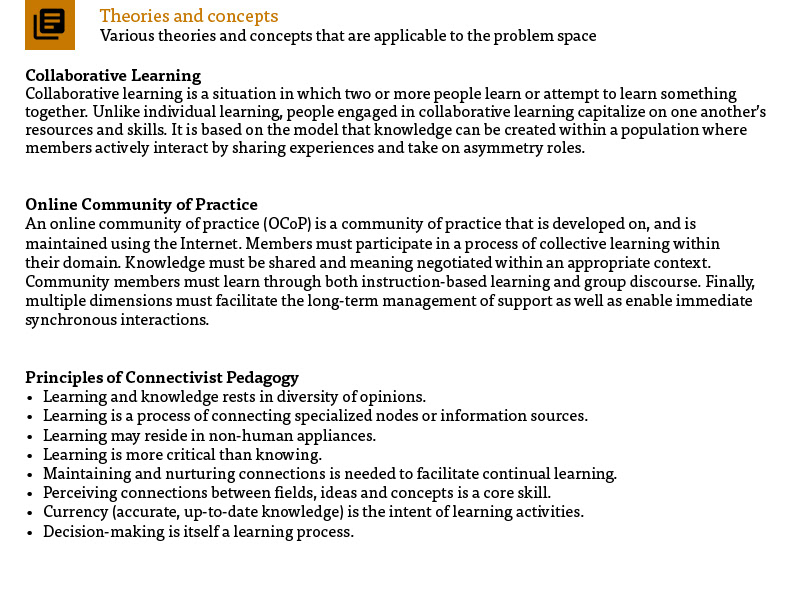 The design solution proposed in this thesis is an online collaborative tool that facilitates interaction within MOOCs, thereby creating a richer learning experience.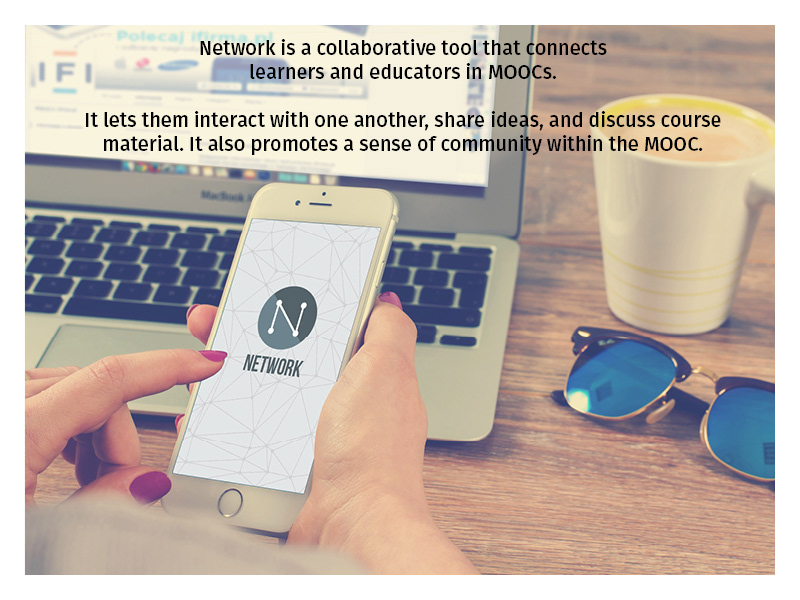 The following videos illustrate how this tool would work.
The following scenario depicts Olivia, a MOOC learner who has just been introduced to Network. It takes you through the process of Olivia joining the Network and interacting with her peers.
This next scenario depicts Jake, a seasoned user of Network. In this situation, he uses the Network to form a group and collaborate with them on an assignment for a MOOC.
Network aims to create a sense of community in MOOCs. It is based on the theory of Collaborative Learning, which in its simplest form states that the best kind of learning takes place when people work together. It is also based on the Connectivist pedagogy that MOOCs started out with (cMOOCs). This means that Network must constantly be updated and revised to keep up with user needs and requirements, and also changing trends in education.