Along with the Interaction Design team, we explored a human-centered OS plug-in concept that enables users to naturally configure their device-system UI in accordance with their own assessed perspective on the world, their interests, priorities and needs.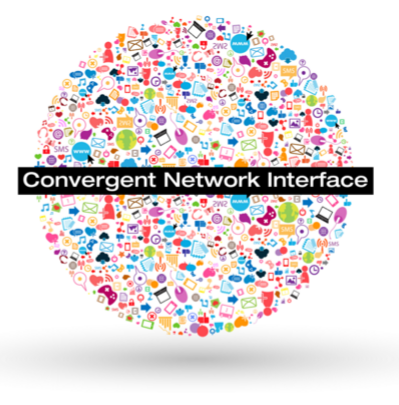 A convergent network interface 
is your very own personal assistant in the form of a convergent network interface. It weaves harmony and seamless interaction into your daily life. It strives to make your life more integrative to the digital world through customization. It has been specifically designed to create a brand new experience for you in reaching your day to day goals. 
As a part of the Design Management team, we developed the following business plan for this product.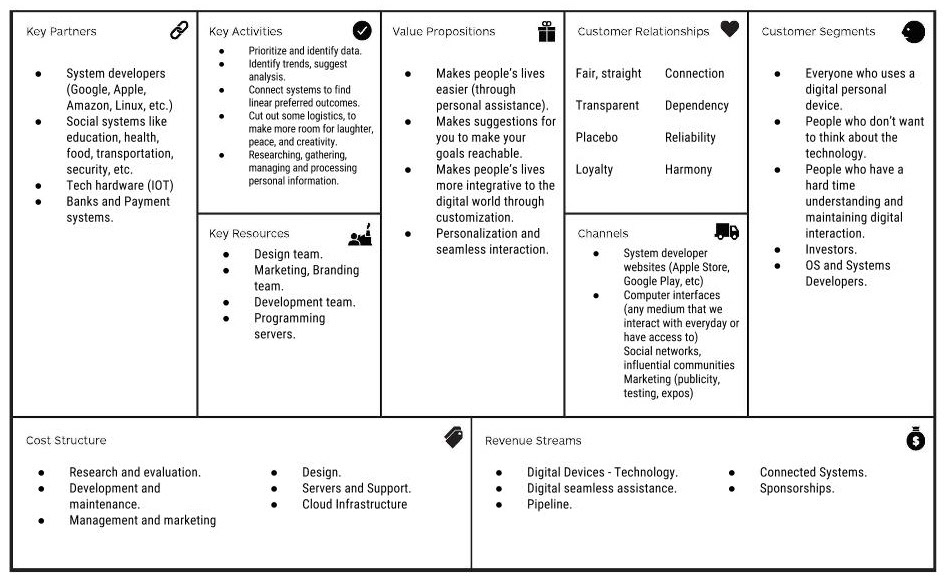 Based off this Business Model, we came up with strategies for developing this Convergent Network Interface. 
We used the
Brains, Behavior & Design Toolkit
as a guideline for this. T
he Brains, Behavior and Design toolkit draws from academic research in behavioral economics and cognitive psychology to help designers and business leaders understand and influence consumer decisions.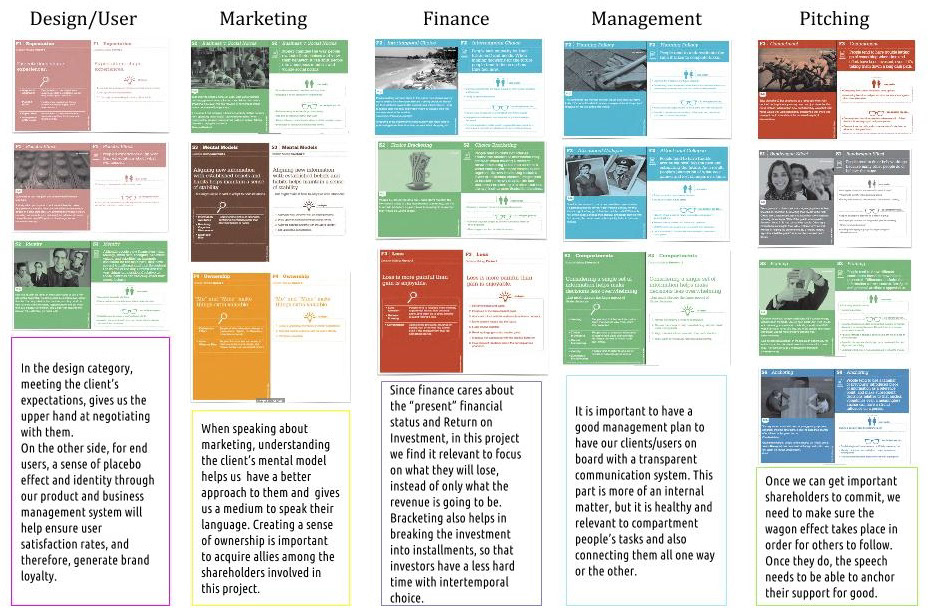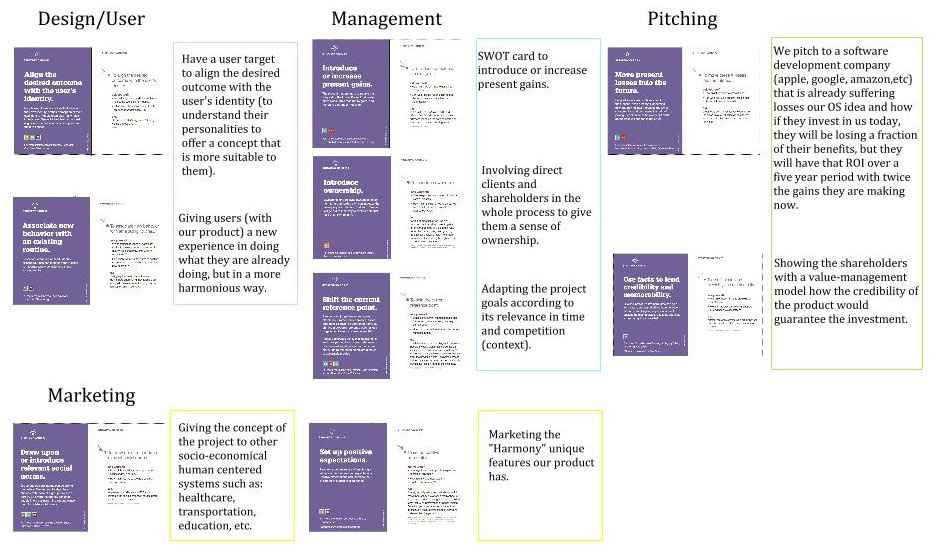 In the convergent network interface business model, we focused on accomplishing the main objective of the project: create a harmonious way in which users would feel more naturally connected to digital technology. This may be achieved by making people's lives easier (through personal assistance), making suggestions to make the user's goals reachable, making people's lives more integrative to the digital world through customization and personalization (seamless interaction). The strategies we came up with reflected this model.